We Are Highly
Passionate
We are an agile web development and web design company with 5/5 star reviews from 97 out of every 100 clients and more than 78% repeat clients ratio. We're well known for delivering highest quality of work with fastest turnaround time & always love establishing long term work relationships.
How We Are
Unique
We believe in unique ideas & methodologies
Starting from a basic domain registration, hosting, corporate website, Ecommerce to SEO, security, mobile apps, etc., there is much more than you could imagine in webosphere. It never ends if you start exploring today as more and more new technologies are evolving every single day.
We are in love with web technologies since 9+ yrs and our professional team are always in sync with most advanced and latest technologies that are trying to take the webosphere to whole new level. We never aim to settle projects with limited tech, We always aim exploring new technologies and are confident enough to take any complex challenges to deliver the highest quality of work beyond our client expectations!.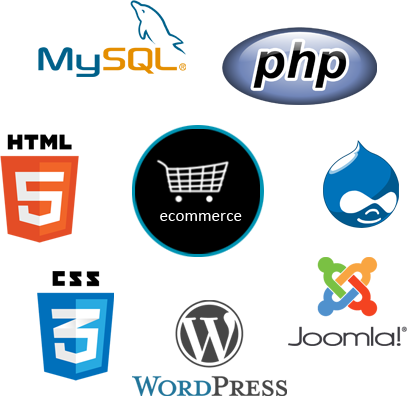 Excited to Get Started? Schedule A Free Appointment
Expertise
We're pride of having experts team in all advanced web technologies as of today
Front End
Web Design
Web Development
Mobile App Development
Maintenance
Other Services
Dev Opts
Real Client Feedbacks More than 80% long term clients ratio from U.S, Canada, U.K, Europe (proof)
It was a great experience working with Vijay on developing a plugin for my website. This is for sure a programmer who knows what he does, and easily understands your specific needs and requirements. Quality of work was very high, and issues were fixed right away. Communication was excellent with daily updates through Upwork message system, and all my questions were answered almost instant.

All in all I am very happy with the result of my project, and I will for sure hire Vijay for future jobs as well.
~ Thomas HansenDenmark
Another great job by the GWS team! Rock n roll! We're already working on another project together. These guys do a great job! Thanks everyone!
~ Broke Ass StuartCalifornia, USA
Rock n roll! This is a great team who always delivers, even when times get tough. Thanks GWS!
~ Miego AppsCalifornia, USA
I've had a long working relationship with this freelancer and I can honestly say they are the best I've worked with. The work is done on time and properly.
~ Hutchinson DesignsCampbellton, Canada
Vijay and his time exceeded my expectations every step of the way. Superb communication and great quality of work. We will definitely be hiring Vijay and his team for our next project.
~ Clay MorrisonAlabama, USA
Exceeded my expectations and provided exactly what I asked for. This was a complex WordPress plugin, which allowed the expertise of My Creative Web Solution's expertise shine through. Highly recommended!
~ CraigSaint Charles, Missouri, USA
This freelancer ALWAYS performs at the HIGHEST standards. Exceptional levels of quality and professionalism
~ RenaissanceTrinidad And Tobago